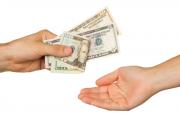 Trustees of special needs trusts have a duty to properly manage the funds in their care. However, most trustees, especially non-professional ones, are not sophisticated investors and they should not be directly managing the investment of large sums of money. This does not mean that the trustee of a special needs trust should simply toss the trust funds into a savings account and be done with it. On the contrary, a trustee needs to grow the trust principal as best he can, keeping in mind the current and future needs of the trust's beneficiary. In many cases, this means that the trustee should hire a professional investment adviser.
There are countless investment professionals out there to choose from — so many, in fact, that the choice of an investment adviser can quickly become overwhelming. The Web site of the Securities and Exchange Commission (SEC) offers several tips for beginning investors who are seeking to hire an investment professional. According to the SEC, investors should know exactly what services they are looking for prior to interviewing advisers, and they should find out what services their potential investment adviser provides, how much those services cost, and how and when the adviser gets paid.
These threshold questions are important, but the SEC also recommends asking each potential adviser a battery of specific questions, including questions about their experience, education and employment history, whether the adviser is limited to recommending a certain set of products and whether the adviser is registered with the SEC or with a state licensing agency. Trustees should also understand the various types of fee structures utilized by investment advisers, including a percentage fee based on the total assets under management, an hourly system, a fixed fee or a commission based on the products sold.
Trustees of special needs trusts have slightly different needs than typical investors, and, if possible, they should work with advisers who are flexible and who already have experience investing the funds of special needs trusts. Trustees should also be aware that hiring a poor financial adviser could lead to a breach-of-fiduciary duty claim against the trustee, so more detailed background checks and due diligence are required than if the trustee were an individual investor.
Asking friends, relatives and other professionals — including especially estate planning attorneys — to recommend an adviser is always a good idea. To learn more from the SEC about selecting an investment adviser, click here.
To review the standards for Certified Financial Planners, a subset of advisers who have chosen to pursue accreditation, click here.