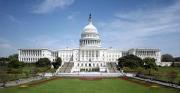 The Special Needs Trust Fairness Act, a bill that would allow people with disabilities to create their own first-party special needs trusts without having to rely on others, has passed the House of Representatives by a vote of 382 to 22.
The Senate unanimously approved the Act last year. However, because the Act is included in two separate legislative vehicles, it cannot yet be sent to the President. The House version of the Act added three sections making small changes in the Medicaid program, including a smoking cessation program for pregnant mothers.
Rep. Glenn Thompson (R-Pa.), who introduced the Act in 2013, said that he does not anticipate problems with getting the bill through the Senate again.
The Fairness Act corrects a decades-old error in federal law that presumes that all persons with disabilities lack the mental capacity to handle their own affairs. Under current law, if a person with special needs wants to place her own property or money into a special needs trust in order to preserve it and maintain access to government benefits, she must have a parent, grandparent, guardian or court create the trust for her; she can't create the trust on her own. This process makes it unnecessarily difficult for people with few close relatives or limited access to the courts to preserve their assets.
The Special Needs Trust Fairness Act would allow a person with special needs to create a special needs trust on her own, without having to rely on family members.
For the text of the Fairness Act, click here.